Hello Sleepy Dreamers! Happy Boxing Day!
Presents are awesome. People would claim that surprises are better. But NO! They are not. Surprises are great, but I have an awful surprise face so I must say presents are more awesome. Since it's Boxing Day and I am stuck at home being bored... I am going to do the top 5 most awesome presents you can receive. These are all just my opinion and what I would loved, but I am sure everyone would like these too. Let's say it's like my present (Christmas) wishlist.
1. Dr Martens Boots
Oh my gosh! I am like in love with the Dr Marten Boots. The classic ones. I am not so into the new ones. I mean, the original boots are just beauty in a pair of shoes. I have a bad habit of noticing nice shoes in whatever I am watching, like films, animes or even just in posters. I always notice cool shoes, especially boots.
Guess what? My parents are actually getting me a pair for the New Year! I am so excited! It's like a present to celebrate the New Year, instead of Christmas. I don't know why but I prefer celebrating New Year? I did say that they are really expensive but my parents insisted on getting me a pair because of how much I love it and they just love me. So YAY!
Yes, I have decided to go with the classic, shiny red ones. They are so adorable! They are also very versatile so I can wear it most of the year. Black would be more versatile but red does go with a lot of things.
Okay, how I decided that I love Dr Marten boots was because I was looking through my kid photos a few months ago. I saw my 4 years old? (I can't remember exactly how old I was) wearing a pair of red Dr Martens. It was really funny because I was super jealous of mini me that I had awesome shoes. What I also discovered was that:
I was a fricking awesome kid.

I had and still have cool fashion taste.
Moreover, I saw Liz Gilles (Jade) wearing a pair in victorious. Yes, I am 15 and I watch victorious when I am bored. Just because I love Liz Gilles and it's a bit of a guilty pleasure. Liz has such awesome fashion and her hair is amazing. She totally rocked the Dr Martens! Okay, now I am considering to go with this dark cherry colour instead of the classic red shiny one. Hmm......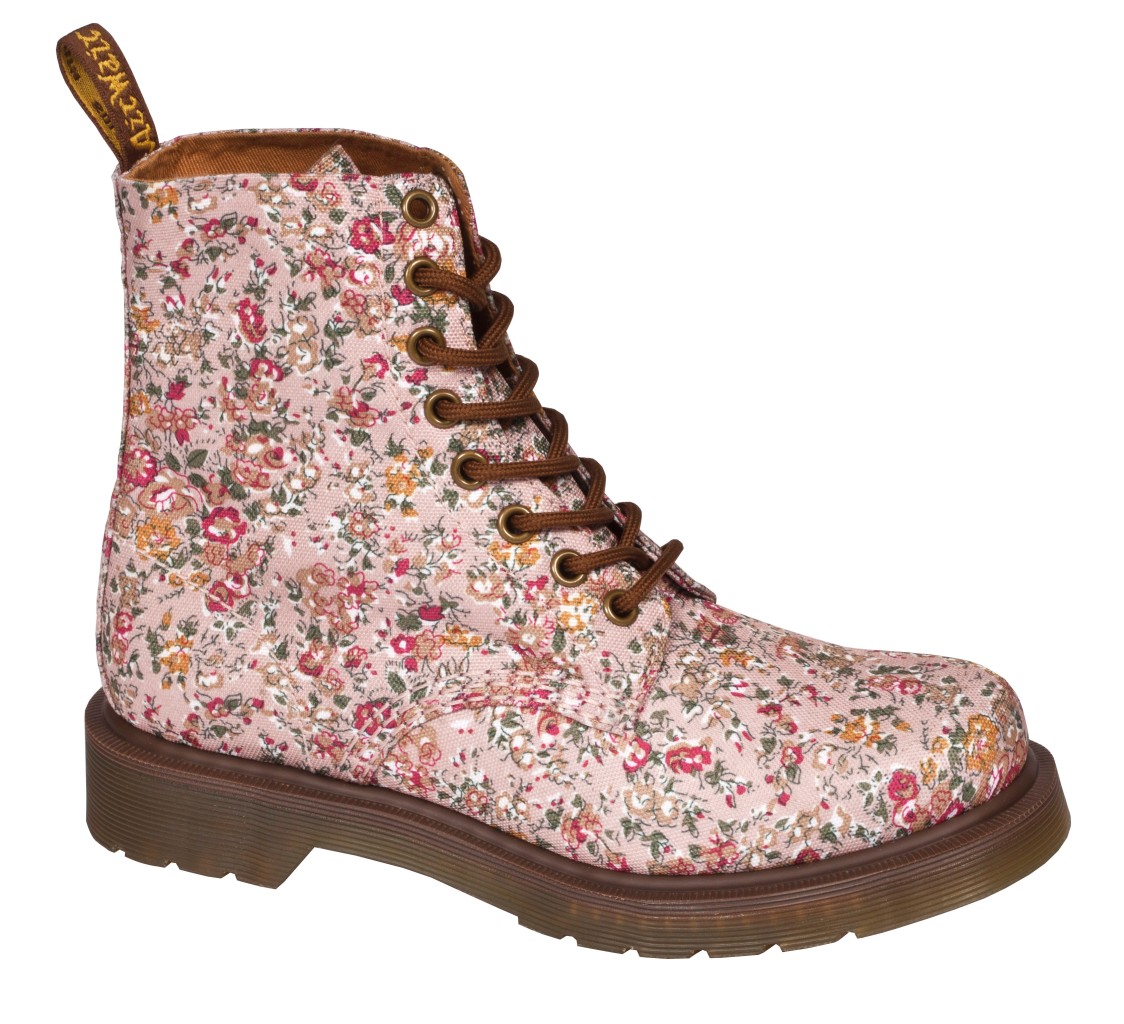 How classy is this?! This pattern is really pretty.
I am just not that kind of girl who would wear this though.
These are adorable! I love Hello Kitty.
2. Perfume - Nina by Nina Ricci
Fresh, magical and floral scent blended together with calabrese, lemon and lime, caipirinha, red toffee apple, vanilla infusion, moonflower, peony petals, apple tree wood, cotton musk and white cadar.
This is my all time favourite perfume ever! I have loved this for years and sadly, I don't own a bottle. Wish I do but I am hopefully getting it soon. It just smells so nice and floral and gosh! I am just in love with this scent. Totally check it our if you haven't. Actually, my mum is getting me this. YAY!
3. Onesie

As sad as it sounds, I have not had a onesie before. I am dying to get one. They look all warm and cosy for the winter and cold weather. I do have a fluffy pink blanket at the moment, but I really want a proper onesie.
These two are gorgeous! But they are pricey so I did search around town and found a really nice and similar one at Republic. They had a really nice navy blue one with pink and white patterns on it. However, that was also quite pricey, coming to about 50 pounds. I then found a nice one at New Look, which I debated on getting on not, because it was an okay price and the pattern was nice. I might just even get one online when I find a perfect one.
4. Victorinox Pocket Knife
I have to admit, but I do really want a set of white screwdrivers, some matches and a lighter. Those are things I would want, but not the utmost awesome. However, I really really want my own pocket knife. One with my name on would be cool but I just "need" a Victorinox pocket knife. They are not that expensive so I am totally asking my dad to get me one. I don't know if he would actually say yes, considering he still think of my as tofu. He did gave me his a few days ago. But I want my own one. Plus my little sister and mum decided that I am FAR TOO dangerous with a weapon and they want to live. So I am returning my dad's awesome one to him. There are 3 types that I would love to get:
Classic. (I do love things that are classy classic)

Tomo

Deluxe Tinker
Classic
Tomo - Mint Green
Super Tinker
5. Mug / Travel Mug
Who doesn't love a cute mug?! I do love adorable ceramic mugs. Especially a travel mug. Sadly, I don't collect cute mugs. But they make really good presents. They don't even have to be cute! Sometimes, the mugs with meaningful words or photos on are also delightful. My little sister got me a ceramic travel mug! She is sort of nice like that, given that she doesn't annoy me. She annoys me 70% of the time. Here are some awesome and cute mugs I found on pinterest.
P.S. How awesome would it be to get a designer handbag? Wish I have one. But that's not happening anytime soon. These two are my favourites.
P.P.S. Here's my favourite presents from my parents!
I love my new checked pjs!